Yes, I know  it's kind of an odd title, but, as you'll see, this comment left on Facebook about one of my ads unearthed a few interesting points about how Facebook advertising works … but more importantly an insight into what makes people tick…
A few weeks back , I started my new 'Tim Lowe Marketing' Facebook Page (please feel free to pop over and click like) 😉 and accompanied it with a new Facebook advertising campaign to acquire likes, and also the occasional extra reader for the 'Lowedown'.
Now, as anyone who reads regularly will know I'm a strong advocate of continual testing and improvement, so this campaign started of with around 28 different ads…
Words are always important, but the big thing with Facebook ads, it would seem, is the image that accompanies it – it needs to 'grab' the attention of the Facebook user despite everything else that is there to distract them. I trialed a couple of dozen images … obviously some of me, some of happy people round laptops, some quite abstract … in fact every type you could think of…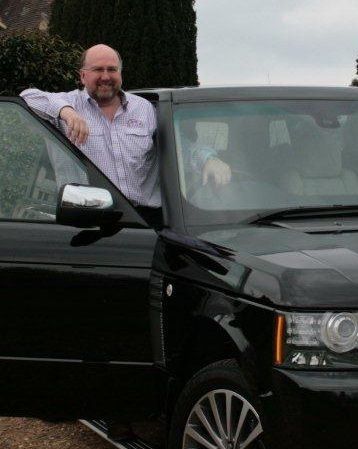 It turned out that the most liked, the most clicked, the highest converting ad over the testing period was not happy, attractive people sitting round a laptop, or some abstract graphical representations of success, but the one which sported a picture of me dangling out of my Range Rover.
All that was left now was to run the 'winner' as a full campaign … and that's when the most interesting thing occurred…
A few comments started appearing underneath the ad, the most reasonable being the 'Is This A 'You Too Can Have A Range Rover' Kind Of Ad?' comment which forms the title of this piece, and a few more less complimentary ones about me deliberately using that image to 'tempt' people in … when the reality is that this image was chosen from a host of others because it was the one that people found the most attractive…
I'm sure you'll agree that what it comes down to, is that we are all attracted by images like that (and while I would maintain that me standing on the footplate of my car in a Surrey churchyard is not exactly me 'flaunting my wealth', but I'm sure you get my point) the problem is often that we are not honest enough with ourselves to admit it…
After all, we all love shortcuts … or a 'magic button' that gets things done the easy way – why wouldn't we? The prospect of getting exactly what we want for little or no effort would appeal to anybody despite what the reality actually is … and although we know that some things we see online are at best 'dubious' … I suspect some might prefer it if it was true.
This led me to another thought – one I'll leave with you … are the people who sell 'Make $40K in 5mins' type systems for $47 – the ones that have me shaking my head, almost on a daily basis – are they creating false expectations … or are they in fact merely satisfying a demand ?
All The Best,


Tim Lowe
Publisher, Tim's Business Lowe Down