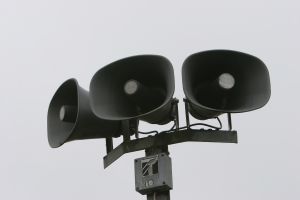 This week saw me taking a trip to Glasgow, for reasons that had absolutely nothing to do with business and everything to do with attending a very good friend's party. Those of you familiar with Glasgow will know that architecturally it is quite like Bath in places … and rather like Beirut in others – and it was the desire not to drive through these more 'colourful' parts of the city coupled with the fact I was travelling on a Friday afternoon and didn't want to be late … that I decided to fly.
Given my track record with airlines recently, I really should have known better, so it was with very little surprise that on arrival at the airport, I discovered the flight was delayed due to fog and spent several hours with nothing to distract me except a decidedly sub-standard burger and watching some poor devil being tutored (or was it tortured?) 😉 by his offspring on the finer points of that ghastly 'Gangham Style' dance…
There was, of course, an ironically named 'information desk', the staff behind which could do little but point me in direction of a board which read 'next information at 7.30' … then at the appointed time announced nothing but instead simply changed to 'next information at 8.00'…
Now, I know we are all a lot happier when regularly updated with information, and investing in the provision of various channels and mediums to communicate that information is actually a very laudable use of time and money … but it all goes to waste if you do not have also a structure in place that can actually provide the information in the first place.
We would have swapped all the shiny electronic boards, designer desks, iPhone apps Facebook updates and all the other hi-tech ways we were being told nothing for just one of the people on the information desk to have phoned upstairs and asked "Is it still too foggy? – OK. When will you be reviewing the situation again?" … and then let us know.
It's the same when you do things online … you will be advised to have a dozen or so ways to communicate with your contacts … and yes, I would even say the same … with the one caveat that before you go to all that time and effort you first ensure you have something useful to tell them…
By this I don't mean communicating every time you buy a coffee, (we are all bombarded with enough of the tedious minutiae of other peoples' lives as it is), or asking them every five minutes to look at your product without giving them an extra reason to do so … but instead only send them the type of information they actually asked you for when they joined your newsletter or bought one of your products.
It must be very tempting when you see other people online, some of whom you might consider your competitors, updating, tweeting and posting an innumerable amount of times each day to feel you have to try and keep up with them, but if you are just making noise for the sake of it, it will be spotted a mile off.
Better then, to wait until you actually have something worth saying … your message will have extra weight and gravity and stand out among the 'background noise' of those going on incessantly about  not very much at all…