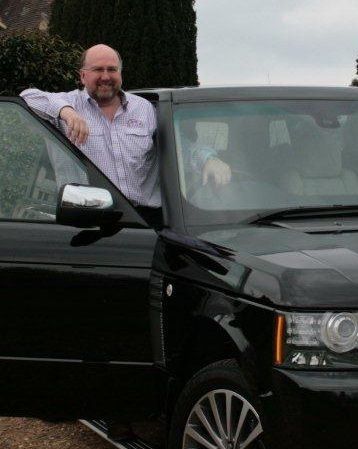 Before I start I would like to announce that… 'She Who Must…' declared Thursday night's steak excellent, as was the sauce … so honour has been restored and normal service has been resumed…
…and that, really, is the way it should be … after all it's probably no secret that I go into everything with the real and genuine expectation that things will all work out very much as I had planned … and anything that doesn't go to plan, like that rather unfortunate episode with the steak a week or so ago, is just a temporary glitch.
I would like to point out that this belief is not based purely on blind optimism or arrogance, because there's a massive amount of preparation, research and testing that takes place before a project ever sees the light of day (and is also the reason why some projects never do)…
That's not to say attitude isn't a big factor too … for instance, if you take the reverse attitude to mine and see any success you have as the anomaly, and as soon as the inevitable glitch occurs, you believe it was 'good while it lasted', and now that things are going wrong they are 'back to normal' … if you ever do end up fixing any problems, it will not be with the expectation of success, but that more problems will be along soon.
So I would urge you then to 'share' my point of view … that if you prepare properly, (or are following a proven system) the expectation that things will go at least quite well is a perfectly sound one, and not at all fanciful or 'airy fairy'. That being the case, any day it doesn't quite go to plan is just a bump in the road rather than an apocalyptic event that will bring everything crashing down in a heap.
You will know that I don't really go in for overused quotes or reeling off clichés like the one about getting back on the horse that throws you off, because you already know them, but I will close by saying that just because it's been reduced to a cliché – it doesn't mean it's not true.
Until Next Time,


Tim Lowe
Publisher, Tim's Business Lowe Down
P.S. A quick mention on my Facebook Page, and that was it … the last Matt Fyles' V-System has gone and the big 'Sorry … SOLD OUT' sign has gone up on the website. I know this means I'll get at least two dozen emails from people who now want one, but I did promise Matt that was 'it' when these last few were snapped up…
And whilst those already enrolled with the V-System will continue to benefit from Matt's knowledge, anyone else who would like to dip their toe into the world of sports trading will have to instead start with Matt's 'How To Be A Sports ProTrader' book, which Lowedown readers can download for free here: http://www.sports-trading-success.com/