With the weather set fair for another 'scorcher' of a weekend, you could easily be forgiven for putting your online endeavours to the back of your mind … but it is worth remembering that anything you do happen to set into motion around now will be under full steam come September and you'll be miles in front of anybody still putting away their bucket and spade…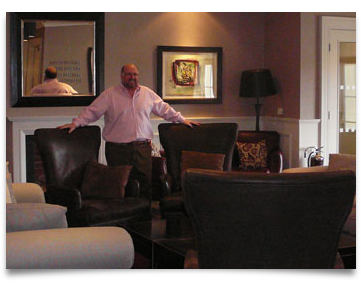 If you're not into trading, don't actually have a product to sell, have any sort of list or much in the way of cash to get set-up the usual way forward is to set up a conventional 'niche site' where you would target a keyword in Google, say for instance 'safe dog tick removal', provide related content for people to read or watch, and making money from promotions and the advertising surrounding it.
OK, you think this might sound like a bit of a tenuous way to earn a crust, but remember that this is basically how ITV (and every other commercial TV or radio station for the last 70 years) has operated … and the idea of course is to get the amount of viewers that Harry Hill or Ant and Dec manage and not the poor soul on at 3am on some channel nobody's ever heard of.
However, when it comes to the content you need to attract the right amount of traffic to make this pay (a niche site can be a real 'slow burner' of a way to make money online) the dilemma is usually whether to go for quality (so people read and engage with what you are saying, share your content socially and you get many return visitors) or quantity (where you have so much content that you feature in the search results for nearly every long-tail keyword in your chosen niche, so that you are bound to get visitors)…
Well, I'm afraid my answer to the Quality vs. Quantity dilemma is … you need both.
Obviously, if you need to create a large amount of high quality content, don't try and do it all yourself … unless you are the content writing equivalent of Superman you will not even scrape the surface of what needs to be done, burn yourself out and achieve nothing except an encyclopaedic knowledge of something you weren't really interested in.
So we go back to the two stock solutions … either get somebody else to do it – or automate it.
The outsourcing route appeals the most to me (well actually as I have Minions to do it, I suppose I should call it in 'Inhousing');-) and most of us would go to places like Elance,  oDesk and Freelancer (or even the 'cheapie' option of Fiverr) where you can hire a writer (or writers) to create your content according to your criteria and keywords.
You can monitor the quality quite stringently and order re-writes and corrections until you are completely happy. This 'editorial' role is less time consuming than actually writing, and if you have a small team of people creating your content, your website can grow really quickly.
Of course, the 'human touch', regardless of how well you negotiate rates with your team of writers, will be more expensive than getting software to do it, so I realise that necessity will mean some of us have to go down the automation route…
The problem with automating content generation is that it can be a little hit and miss, which is why I would rather employ a human to do it. However, if you are taking the automation route, get one that you find easy to use (it is supposed to save you time after all) and that has a full money back guarantee in case you can't get on with it or are disappointed with the results. There are plenty on the market, but after despatching Head Minion to take a quick peek, I'm reliably informed the one that is currently being raved about is this one here.
Now, I'm told it does seem to cover all the bases when it comes to content creation, but I should mention that if you choose to invest in this, that it is being sold via the rather amusingly named portal called JVZoo (which is a bit like clickbank) and it only costs £30, so please use your common sense and be aware that at that price there are bound be 'upsells' (that you don't have to buy of course) that will want you to part with a bit more money to get it all done that bit faster and more easily…
…which in this case might be exactly what you want, or on the other hand you might find them every bit as irritating as I do and spend five minutes hitting the 'no thanks' button.
The appeal of niche sites is of course that they are an excellent source of passive income … your site will still be up and earning from ads and promotions regardless of what you are doing, but of course they often take time to get going, but if you're not a trader, or a salesman, or a ace product developer, this could be the way forward…
Here are those links again:
Outsourcing:
Elance
oDesk
Freelancer
Fiverr
Automation:
Rapid Content Wizard
Until Next Time,


Tim Lowe
Publisher, Tim's Business Lowe Down
And as if this piece wasn't long enough, there's also a P.S…
If you do want to set up your own niche site but don't really have the first clue how to go about it, get in contact with my Minions timsminionstutorials@gmail.com and they may be able to set you up a site, ready to receive content completely free (you'll have to pay your own hosting cost of course)