With the increasing trend of young couples announcing their wedding or the impending birth of a child 'officially' on Facebook … and the fact that if you want to have a 'proper' argument with anybody these days it just has to be done on Twitter … you may be forgiven for asking that if you're not on every Social Media platform in existence, are you missing out…?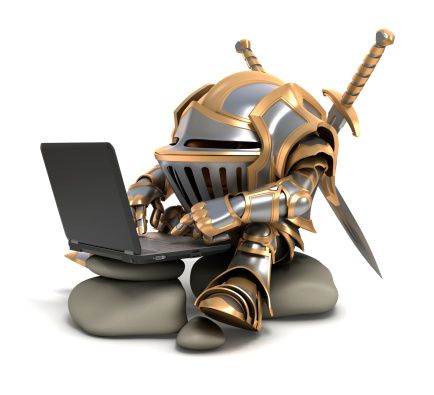 Outside of my business, I use social media very sparingly. I really can't see what's wrong with actually speaking to people and have long been of the opinion that anyone over the age of 30 using the term 'LOL' should receive some sort of short custodial sentence.
On a business level, though, you probably need to be using the same types of Social Media as your prospective customers. For most of us, this will be just a Facebook Page and a Twitter account – or if your business is in a niche where there is a strong visual element – like fashion or interior design – having a Tumblr or Pinterest account wouldn't go amiss.
New Social Media platforms seem to be emerging on an almost weekly basis, so what you must be careful of, is not to dive in with both feet and start using any new social media platform without first at least having some idea how it operates … and it might be an idea to open some sort of trial account and having a look around so you can make all of your mistakes before opening the account that will become your business presence.
Rest assured, though, that the same golden rules apply just as on any other type of media – social or otherwise … utter nonsense is still utter nonsense and  good intelligent useful content is still good intelligent content … regardless where you are posting it. If people like what you are doing they will share, repost, reblog, repin, retweet or 'like' it.
One word though, if you are contemplating trying a new social media platform … I'm told that all social media still 'loves' pictures – so you may well get even better results if your words of wisdom are accompanied by an image. Stock images seem to be fine and I'm also told that if you don't fancy paying out for them, you can find plenty of free ones, perfectly legitimately at www.sxc.hu
So, are you a complete Social Media novice? … or are you at the other end of the scale and most of your new business comes from your thriving, growing Facebook page or Tumblr account? Either way, I'd be interested to know what you think – drop me a line at timlowe@markiteer.com and I'll send a copy of my 'Millionaire Mindset' to any that particularly catch my eye…
All The Best,